Below picture shows
two different kinds of parts made at one timebefore trimming.
the second part is attached to the main body.
this eliminates waste of material and processing time.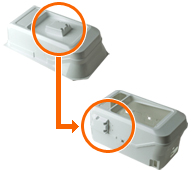 from a simple hole,multiple curved shapes, and very large parts,we finish without high degree of accuracy by using NC router
and trimming robots on applicable materials and location.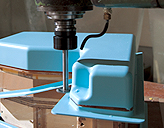 method starting from a sheet of plastic.
this brings down the cost of molds,and it is possible to manufacture large parts.
we, sumida mfg.,handle vacuum,pressure,and press molding depending on the product application.